Monitoring Electoral Democracy
The European infrastructure for unlocking the true potential of data-driven democracy research.
Monitoring Electoral Democracy (MEDem) is a new, evolving European research infrastructure that will enable better, more comprehensive, and highly innovative comparative democracy research on electoral democracies by bringing together and linking data sources on the functioning of democracies, and by building standards and instruments for data collection and analysis.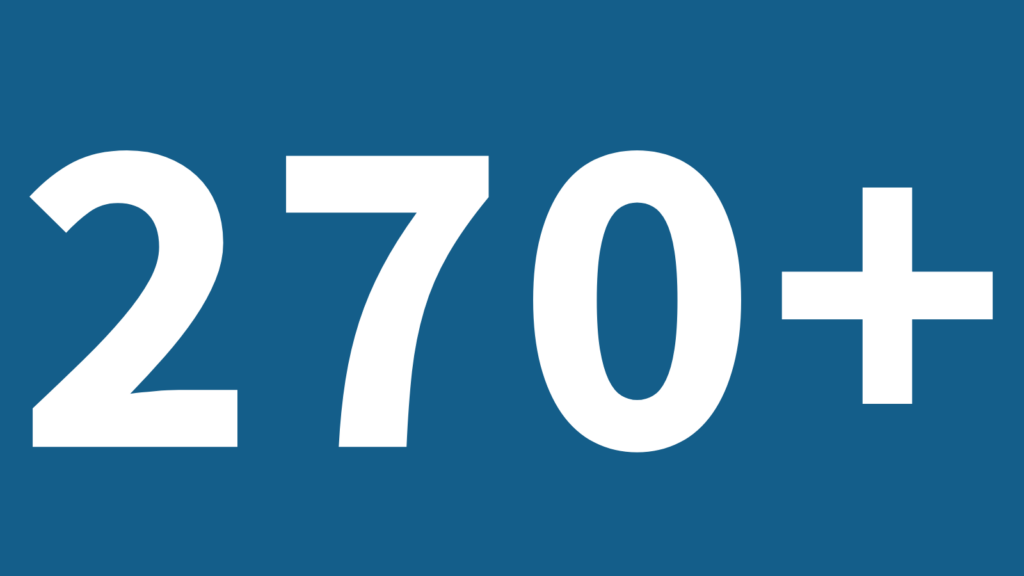 Democracy scholars support MEDem
to be included onto the ESFRI Roadmap!
Join them now by signing the online expression of endorsement!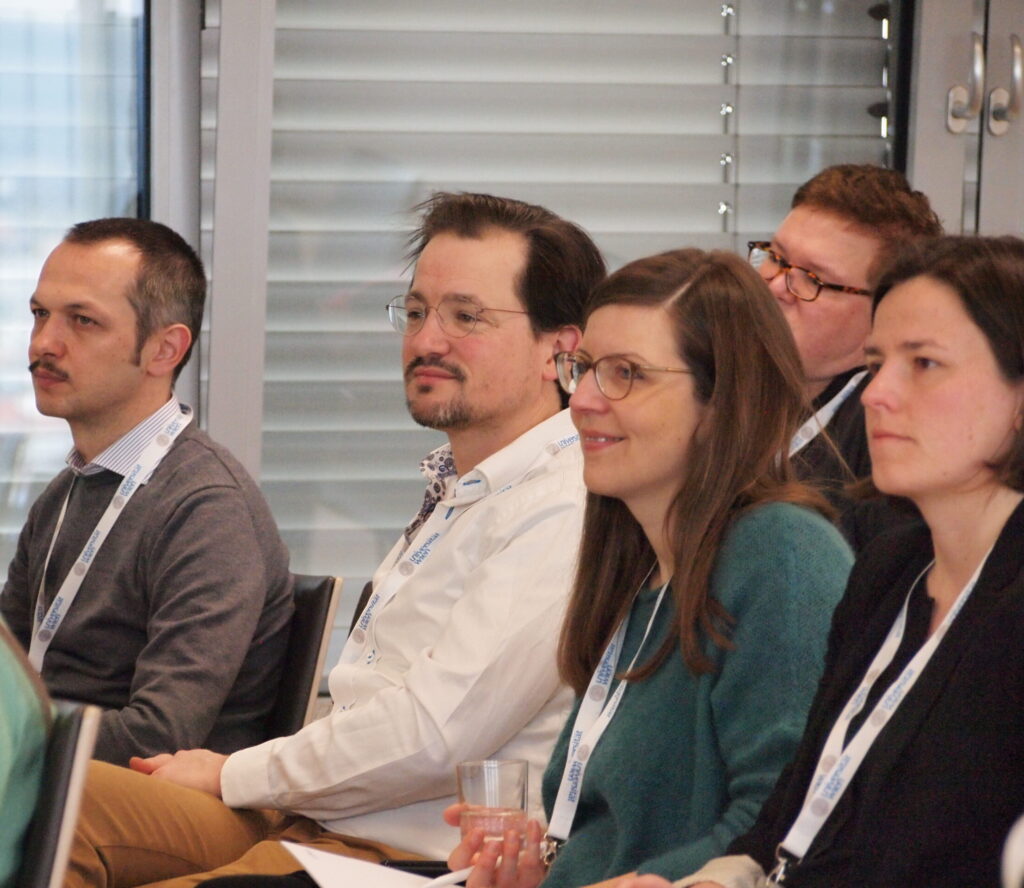 Supporting Community
European scholars, (inter)national research groups, networks, institutions, infrastructures & everyone who supports MEDem becomes part of the growing MEDem Community.
MEDem Conference & Workshop 2023
From 30th to 31st of March, the first MEDem Conference & Workshop took place at the University of Vienna, bringing together scholars from 37 institutions and 23 countries to discuss the future of democracy research and the development of the MEDem research infrastructure.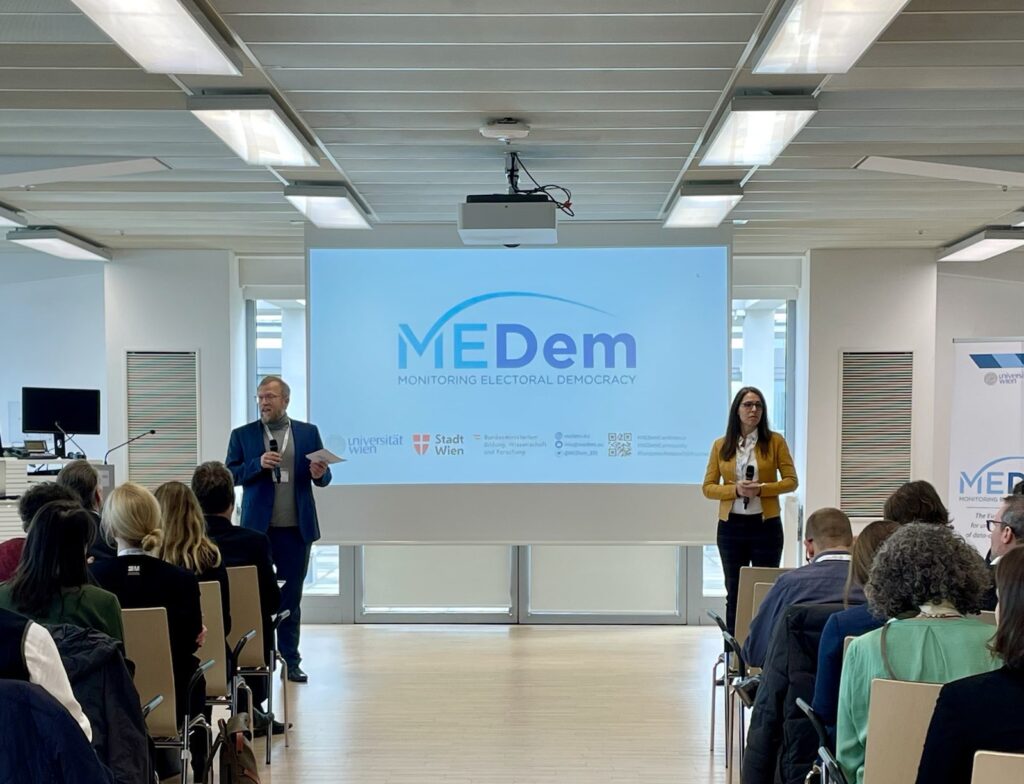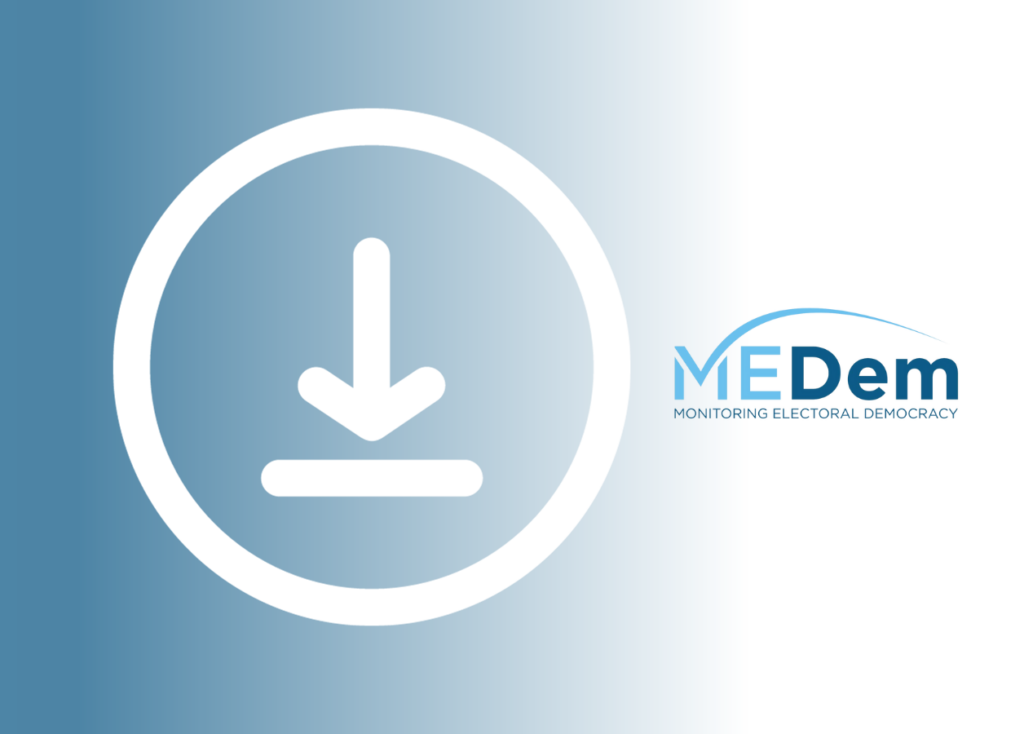 Institutional Support Letter:
MEDem Networks Support Letter:
Sign the Personal Expression of Endorsement for MEDem.